Features two 1 Watt Super Bright white 10mm LEDs (390,000mcd ea LED)
This unit is bright enough to light up your yard at night,
much brighter than a regular flashlight yet very tiny.
Very handy little light, Everyone raves about it.
Also Available in 660nm red, 520nm green, 470nm blue, and 590nm yellow

Great for color therapy or acupuncture stimulation, spot healing, or skin issues.

Each flashlight has about 80mw. Great for small jobs.
NEW !!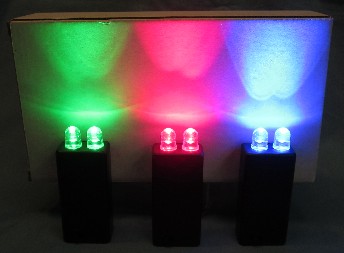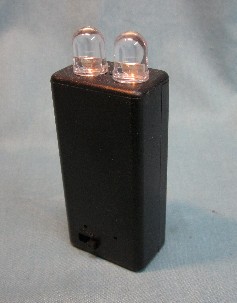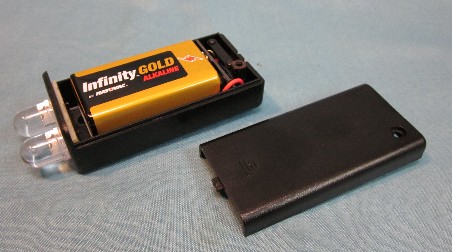 If you have any questions email me at lights@theledman.net
If you have any problems or questions with the ordering email me at lights@theledman.net
I make all the LED units I sell myself and sometimes I have to wait for parts
so your order may be delayed on occasion. Or I might have lots of orders and
it takes me a few days to complete them. If your are worried
about your order email me. I am usually on online all day long
and will answer quickly. If you don't hear from me within 24 hours then
I probably didn't get your email and so you will need to send it again,
or my reply ended up in your spam folder.
Sometimes I can't get through to customers due to spam filters.
All information is transferred encrypted and your
cc numbers are not stored or received by me.